Soft Granule • Hard transparent granules
Call for more information and information on granule codes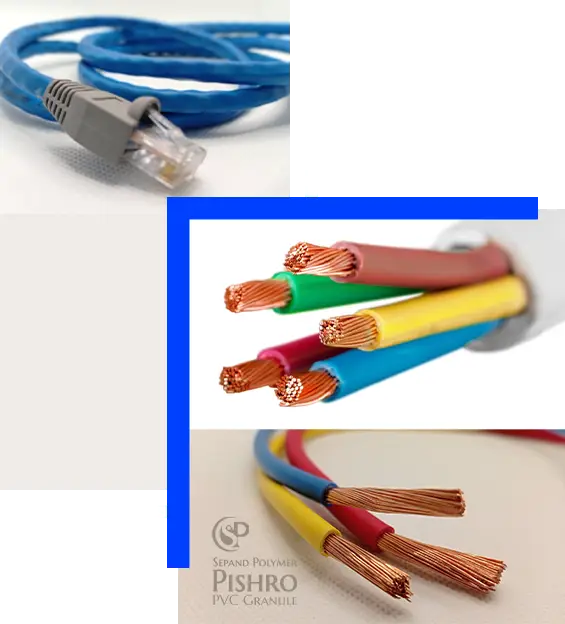 Wire and cable granules
Another product of this company is PVC granules for the production of all kinds of wires and cables. Wire and cable granules or PVC granules for wires and cables have been produced in this collection under the supervision of a polymer expert, and all tests have been carried out to ensure the standard of this product. Granules are made and after final approval, they are sent to wire and cable factories.
You can contact us about the product and consultation as well as the cost announcement through the contact us page.
Look up wires and cables on Wikipedia.

Advanced Machinery
The use of advanced machinery and equipment in Sepand Pomeran provides production quality at the international level.
Specialist staff
The presence of expert employees committed to high quality production is a source of pride for Sepand Polymer Prodow.
Years of production experience
With all our efforts, we have tried to reach optimal and standard conditions in the production of quality products and gaining experience in the work process.
Selling to more than 10 countries
The cooperation of Sepand Plimer Prodor has made our record brilliant due to the trust of international companies with these companies in the last decade.
Expertise and commitment to quality in production
In recent years, Sepand Pomeran, one of the best companies in the production of PVC granules, has been working professionally.
We are with you from the beginning of the order and analysis of your product to the production stage
Our goal is professional services and quality production at the international level